The venue is near the Aalto University metro station in Espoo.
There are two exits from the Metro station, Otaniementie (exit A) and Tietotie (exit B). Via Otaniementie (exit A), you can access the Väre Building, the Undergraduate Centre and the Harald Herlin Learning Centre.

Aalto University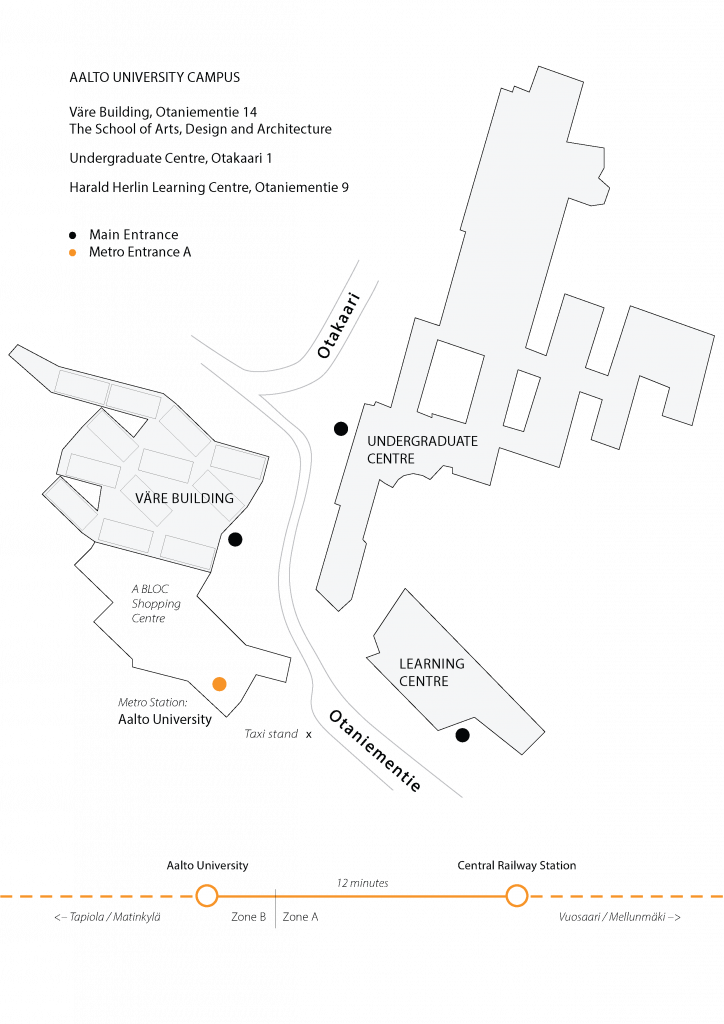 Undergraduate Centre, Otakaari 1
& Learning Centre, Otaniementie 9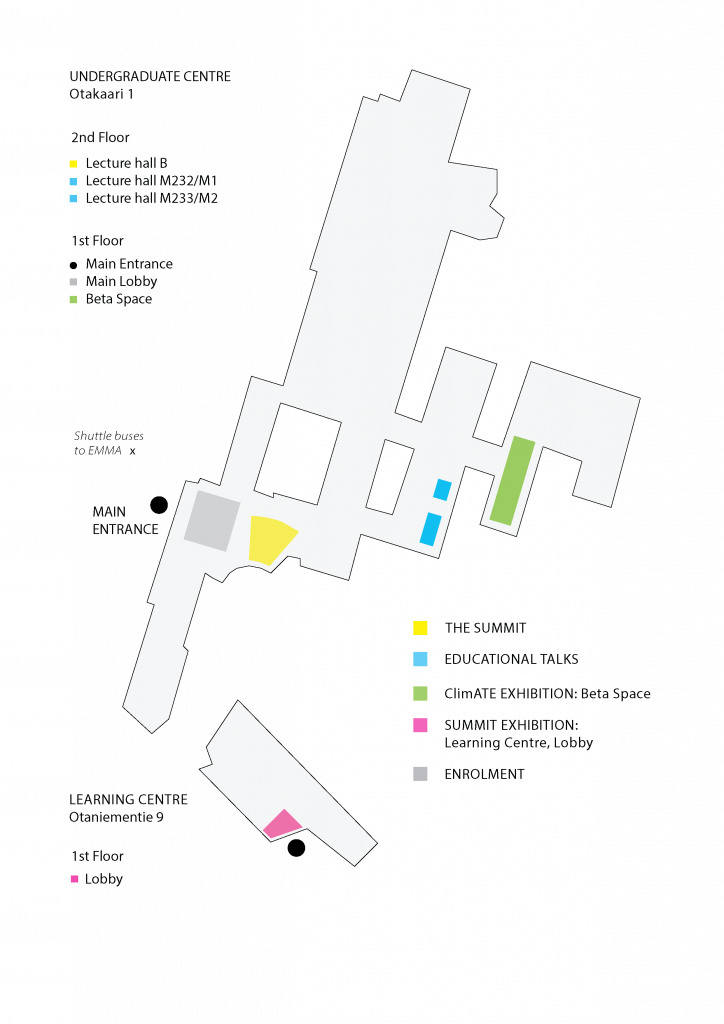 Väre Building, Otaniementie 14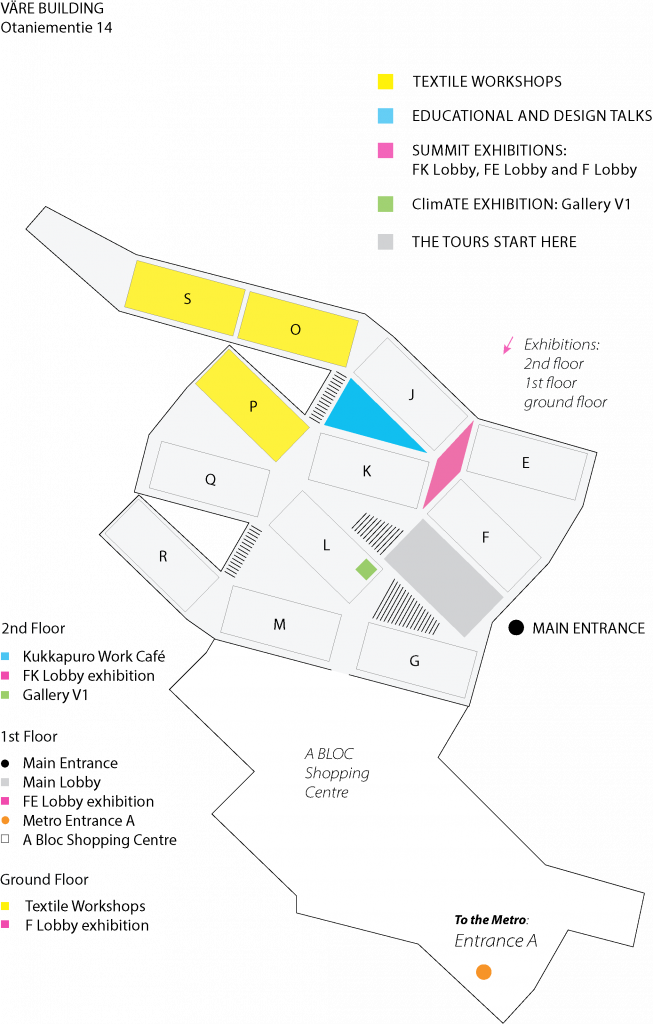 You can find more information on campus maps, addresses and getting to Otaniemi here.